Build the ultimate shopping experience.
A sleek online store, powerful selling tools and flexible shipping and payment options—Online Store has it all.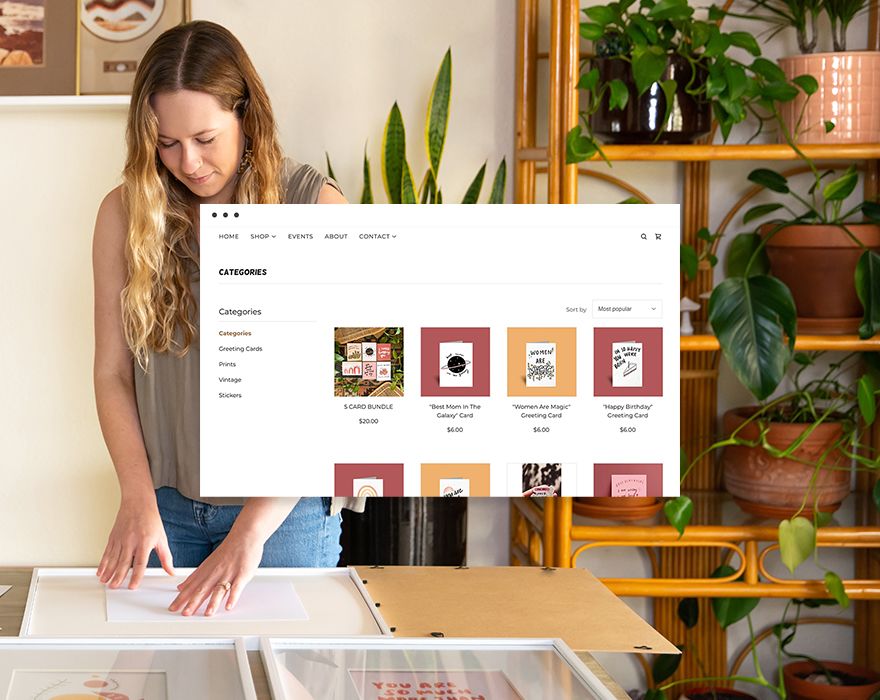 Flexible store setup.  
Add up to 5,000 products, with up to 10 images per product and manage them all easily.  
Make buying easy.  
Let customers pay the way they want. Securely accept all major credit cards, PayPal and Apple Pay. 
Maximize sales with the right marketing tools.  
Sell more by letting customers easily find and engage with your business. GoDaddy Website Builder auto-optimizes your site to make sure it shows up in Google searches. Plus, integrated email and social media marketing tools help you make more connections and sales.
Make it easier to reach customers.
Get to your first sale faster with tools to attract new customers.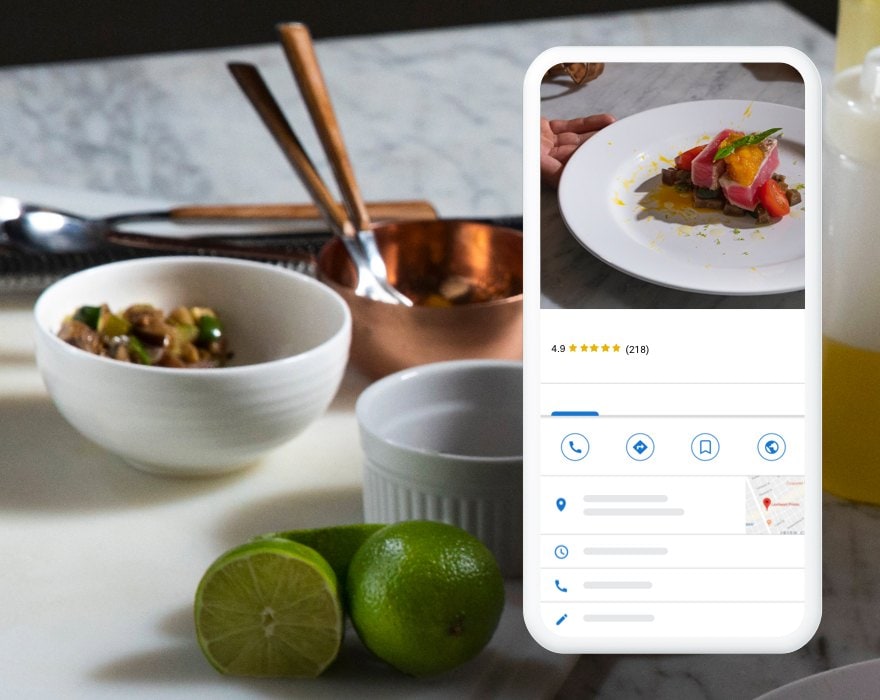 Get found with Google My Business.
Ever looked up a store or business online? Chances are you have, and if you want your company to have a dedicated business listing on Google search and Google Maps, this is your path. It's quick to get your initial listing up, then you can respond to customer reviews and update whenever you like.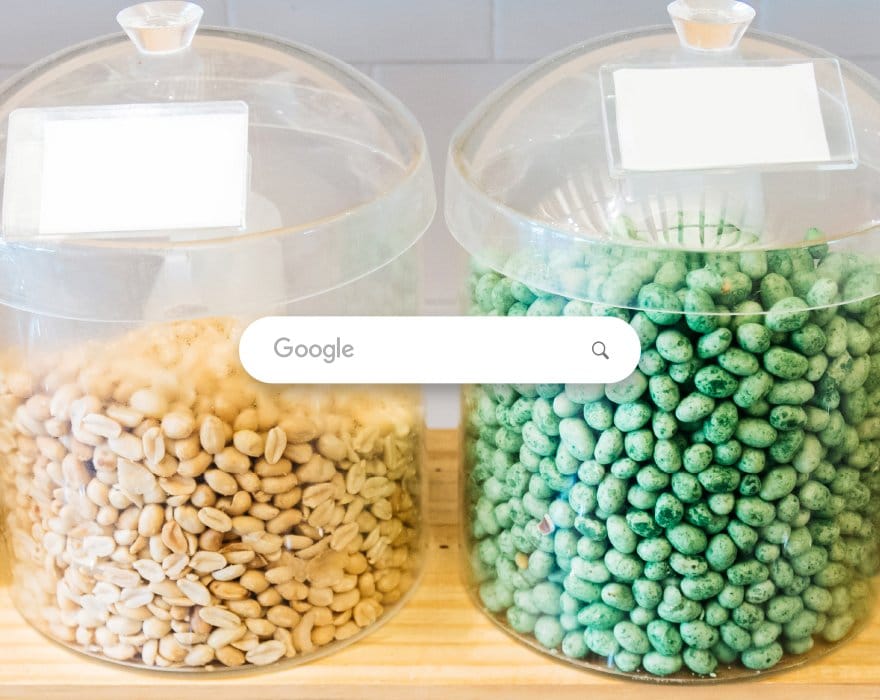 Get online visitors with Search Engine Optimization (SEO).
Where your site ranks in search results can have a huge impact on your business. Website Builder helps improve your rank on Google®, Yahoo® and Bing® by automatically reviewing your site and adding relevant, high-value keywords and phrases. And a higher rank means more visitors to your website.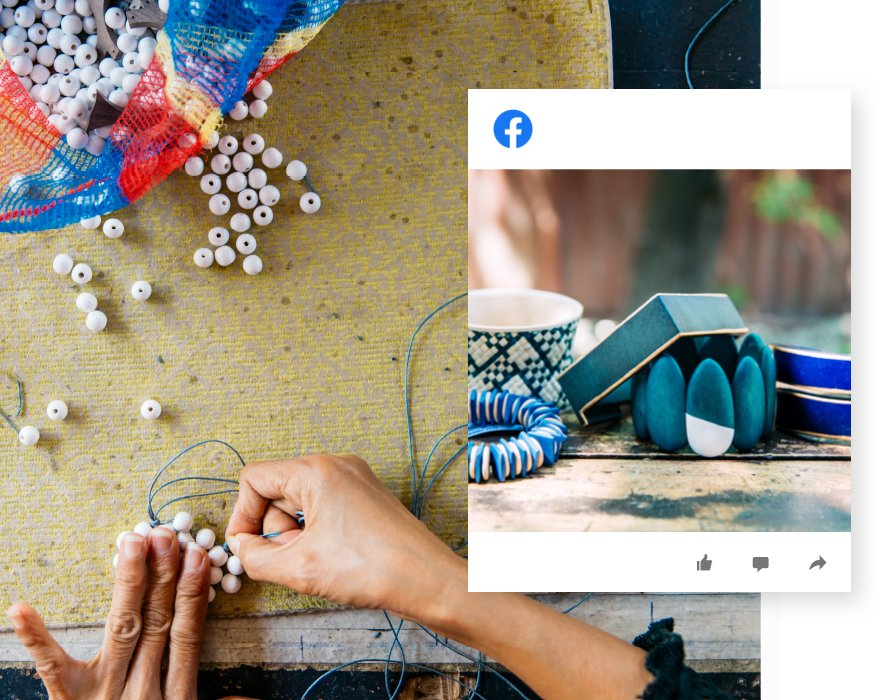 Put your Facebook page to work.
Online Store lets you easily promote and sell products on your Facebook business page in minutes. Plus, whenever you make changes to your website, you'll get a friendly reminder to update your social media channels, too.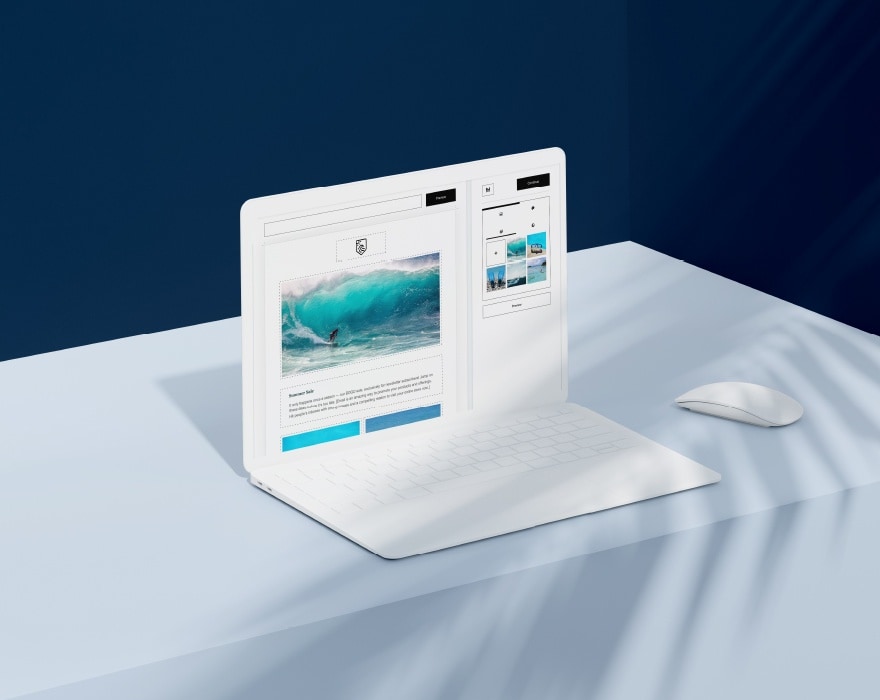 Email marketing that gets clicks.
Get into your customers' inboxes quickly and easily with an email campaign. Website Builder uses the design of your site to automatically create eye-catching emails that won't end up in the Spam folder. Track the results to see how many people opened your email and manage your email list with ease. 
Built for a smartphone world.
Most people shop on mobile. Make sure your store is ready for them.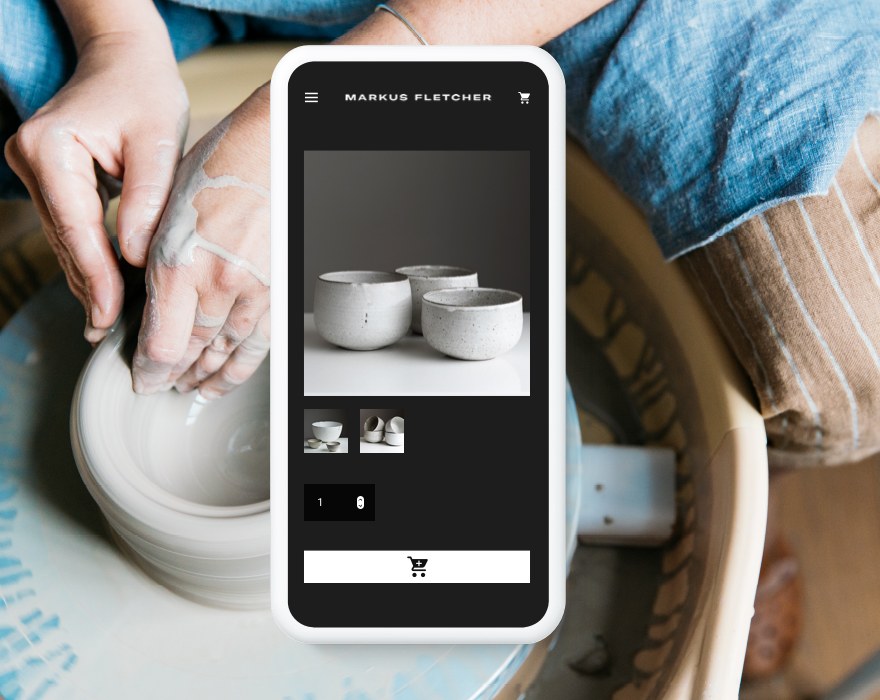 Check out fast.

Our streamlined mobile checkout helps boost sales by reducing extra taps and swipes for customers, making it faster for them to buy your products and/or services.

Order with ease.

Our mobile-friendly cart makes it easy to pay with credit cards, PayPal or use one-click checkout with Apple Pay.

Look beautiful on any device.

Our design tools ensure that your store looks amazing and works flawlessly on every device, from smartphones to laptops.

Manage from mobile.

Easily make changes or manage orders and your calendar right from your phone. You can even get a text message anytime you get a new order.
Sell what you want.
It's your store. Sell what you want, the way you want. From products and services to digital stuff like videos or white papers, Online Store helps you easily display, promote, sell and ship your goods.
Online Store Frequently Asked Questions
How is GoDaddy Online Store part of GoDaddy Website Builder?

Online Store is one of the many applications you'll get through the Website Builder product when you purchase the Online Store plan. Along with GoDaddy's Email Marketing, awesome SEO, Online Bookkeeping, and SSL, your site will be equipped with all the tools you need to be successful to sell your products or services online. Go create your site with Website Builder.

How do I sell products or services in my store?

You only need to

add one product

or service before publishing your site for the first time, and generally it's better to get your site online as soon as possible. If you're having a tough time getting started, or you need the extra push to get your goods online, you won't have to worry about complicated website tech--Online Store is easy to use. After you've published once you can update your payment and shipping methods. The

default shipping method

will be free shipping, which you'll want to change if you are selling anything other than services, and need your customers to compensate you for shipping costs.

Can I connect my social media accounts to my online store?

You absolutely can, and you should! You'll want to build a strong online presence so you can reach your customers wherever they are, and get them to go to your Online Store. You can link to your Facebook page, Instagram, Twitter, Pinterest, LinkedIn, and YouTube account. Connecting all of your social media tools gives your customers a cohesive experience. They can follow you however they like, comment on your store and products, and easily find out where they can purchase your awesome products. So make sure you're linking your new ecommerce website to your social media pages as well!

Can GoDaddy help make my site secure?

We've got you covered. You're going to spend some time and hard work creating your ecommerce website and we want to help your website remain safe and secure. It's important to note that no website is too small to get hacked, and if you're creating an Online Store you want to keep not only your website secure, but also provide security for your customers as they make purchases in your store. Your Online Store product is going to come already protected with a Secure Sockets Layer (SSL), so it won't be an additional cost on you or your business to keep your website safe.  

How can GoDaddy help me get my shop online?

If you're thinking about selling a product or service all you'll need to do is

add your product or service

to your store, verify your

payment method

, and decide how you want to

ship your products

. Once you've done this you'll be ready to sell your products or services. You will be able to add or remove things you've added whenever you want to, and republish your site.

How do I ship products to my customers, and what are my options for shipping methods?

You have several options. With Online Store you can ship using a flat rate per order, which is sometimes easier for everyone, or pick weight-based shipping--which charges different amounts based on how much an order weighs. The option is up to you on how you want to ship your products, but we've provided several options to make your ecommerce website what you want it to be. 
Disclaimers
Third-party logos and marks are registered trademarks of their respective owners. All rights reserved.
* Your free trial is for one month. A credit card is not required to sign up for the free trial, however you can choose to subscribe to a Website Builder plan at any time during the free trial. Once the free trial ends you will be required to provide a credit card in your GoDaddy account to continue with a Website Builder plan. If you already have a credit card on file in your GoDaddy account, you can choose to turn on auto-renew for the Website Builder plan and will be charged at the end of the free trial. Plans will automatically renew until cancelled.