Refund
Top result for refund
Sorry if things didn't turn out the way you expected! Here's our refund policy..
You can request a refund by contacting customer support.
To chat with our support team, visit our Contact Us page and click Chat Now.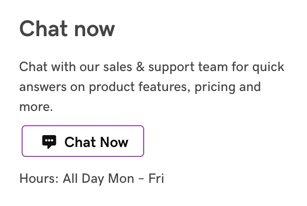 If live chat isn't available, on the same page look under Call us for support phone numbers.
---